Predrag
Lugonja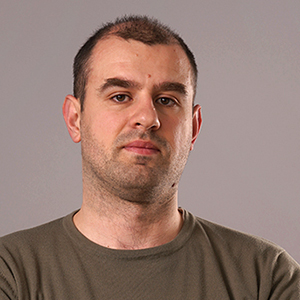 Zvanje: Stručni savetnik
Pozicija:Stručni savetnik
Predrag Lugonja je istraživac na Institutu BioSens. Diplomirao je na Departmanu za Energetiku, elektroniku i telekomunikacije Fakulteta tehničkih nauka Univerziteta u Novom Sadu. Student je završne godine doktorksih studia na Fakulteta tehničkih nauka Univerziteta u Novom Sad. Trenutno se bavi istraživanjem na poljima GIS i podataka koje su dobijeni daljinskom detekcijom.
Teme:
1. AgroSens
2. Nove tehnologije uspostavljaju poverenje između proizvođača i osiguravajućih kuća
3. Saradnja sa Državnom upravom
Publikacije:
Radosavljević, M., Brkljač, B., Lugonja, P., Crnojević, V., Trpovski, Ž., Xiong, Z. and Vukobratović, D., 2020. Lossy Compression of Multispectral Satellite Images with Application to Crop Thematic Mapping: A HEVC Comparative Study. Remote Sensing, 12(10), p.1590.
Lugonja, P., Brdar, S., Simović, I., Mimić, G., Palamarchuk, Y., Sofiev, M. and Šikoparija, B., 2019. Integration of in situ and satellite data for top-down mapping of Ambrosia infection level. Remote Sensing of Environment, 235, p.111455.
Marko, O., Brdar, S., Panic, M., Lugonja, P. and Crnojevic, V., 2016. Soybean varieties portfolio optimisation based on yield prediction. Computers and Electronics in Agriculture, 127, pp.467-474.
Vujić, A., Radenković, S., Nikolić, T., Radišić, D., Trifunov, S., Andrić, A., Markov, Z., Jovičić, S., Stojnić, S.M., Janković, M. and Lugonja, P., 2016. Prime hoverfly (Insecta: Diptera: Syrphidae) areas (PHA) as a conservation tool in Serbia. Biological Conservation, 198, pp.22-32.
Crnojević, V., Lugonja, P., Brkljač, B.N. and Brunet, B., 2014. Classification of small agricultural fields using combined Landsat-8 and RapidEye imagery: case study of northern Serbia. Journal of Applied Remote Sensing, 8(1), p.083512.