Stefan
Jarić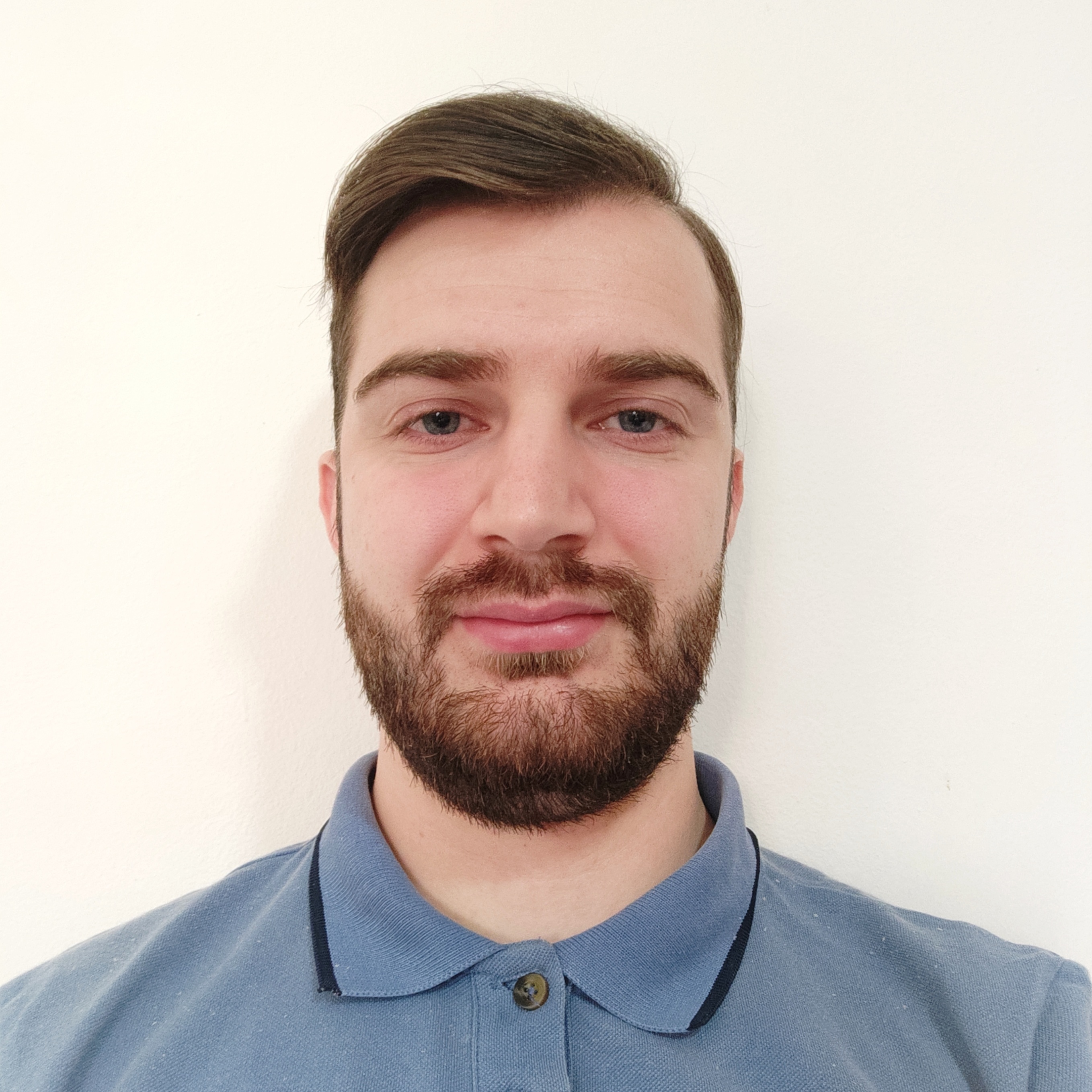 Zvanje: Istraživač-pripravnik u oblasti prirodno-matematičkih nauka -fizika
Pozicija:Istraživač-pripravnik
Stefan Jarić je student doktorskih studija fizike materijala na Prirodno-matematičkom fakultetu u Novom Sadu i zaposleni na Institutu BioSens sa zvanjem istraživača pripravnika u Centru za senzorske tehnologije. Njegova trenutna oblast istraživanja na BioSensu su ispitivanja i razvoj biosenzora na bazi grafena, čija je moguća primena vezana za detekciju toksina u prehrambenoj industriji, vodi i zemljištu.
Teme:
1. Ugljenični nanomaterijali
Publikacije:
1. Nikita Nekrasov, Stefan Jaric, Dmitry Kireev, Aleksei V. Emelianov, Alexey V. Orlov, Ivana Gadjanski, Petr I. Nikitin, Deji Akinwande, Ivan Bobrinetskiy, Real-time detection of ochratoxin A in wine through insight of aptamer conformation in conjunction with graphene field-effect transistor, Biosensors & Bioelectronics 2022, 200, 113890
2. Stefan Jarić, Nikita Nekrasov, Dmitry Kireev, Deji Akinwande, Ivan Bobrinetskiy, Fast on-site detection of Ochratoxin A by the graphene-based field-effect transistors, Virtual Graphene 2021 – Graphene & 2DM International Conference, 1, Book of abstracts, pp. 40, Online, November 2-5, 2021
3. Ivan Bobrinetskiy, Marko Radovic, Francesco Rizzotto, Priya Vizzini, Stefan Jaric, Zoran Pavlovic, Vasa Radonic, Maria Vesna Nikolic; Jasmina Vidic, Advances in Nanomaterials-Based Electrochemical Biosensors for Foodborne Pathogen Detection, Nanomaterials 2021, 11, pp. 2700
4. Stefan Jarić, Goran Štrbac, Dragana Štrbac, Svetlana Lukić-Petrović, DSC method application on analysis of the activation energy variation in crystallization processes of the As2Se3 glasses doped with copper, Young Researchers Conference–Materials Science and Engineering, Young Researchers Conference–Materials Science and Engineering, 18, 1, pp. 28 – 28, 978-86-80321-35-6, Belgrade, 4. – 6. Dec, 2019
5. Strbac Goran, Stefan Jaric, Strbac Dragana, Lukic Petrovic Svetlana, Variation of the apparent activation energy throughout the glass transition process in chalcogenide system Cu-As-Se, Book of abstracts, Book of abstracts, pp. 468 – 468, 978-3-940237-59-0, Rim, 27. – 30. Aug, 2019.