SKIN- Short supply chain Knowledge and Innovation Network
Acronym: SKIN
Implementation period: 01/11/2016 - 31/10/2019
GA number: 728055
Type of Project: Horizon 2020
Internet presentation: http://www.shortfoodchain.eu/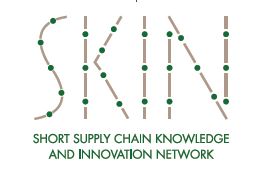 Project aim: SKIN built and animate a community of about 500 stakeholders, with the strategic objective of setting up, at the conclusion of the project, a European association permanently working for the improvement of SFSCs efficiency and for the benefit of stakeholders and growth in the sector. The community was built and animated around the identification of good practices in short supply chains across Europe.
About the project: SKIN is an ambitious initiative of 20 partners in 14 countries in the area of Short Food Supply Chains (SFSCs). It intends to systematize and bring knowledge to practitioners, promote collaboration within a demand-driven innovation logic and provide inputs to policymaking through links to the EIP-AGRI. Partners will scout, analyze and classify a significant number of cases in different countries. "Best practices" (at least 100) will be systematized, processed into highly usable formats (including video and page-flows) and made accessible to stakeholders via the web (following the EIP AGRI formats) and through the set-up of regional nodes, to allow a deeper penetration of existing knowledge into practice. The work on good practices will also allow identifying key issues (hindrances or opportunities) around SFSCs. Such issues will be the main themes of 6 "innovation challenges workshops" the purpose of which is to stimulate stakeholders to propose new ideas for innovation-based research or innovation uptake. These will be supported in a coaching phase where consortium partners deliver guidance to stakeholders for the full development of those innovative ideas.
SKIN puts significant efforts in dissemination, to reach as many stakeholders as possible, and exploitation, to plan post projects developments in the form of a permanent association that would give continuity to the activities launched with the project (community expansion, circulation of good practices, promotion of research based innovation and linkages with the EIP and policy making instances).

This project has received funding from the European Union's Horizon 2020 research and innovation program under grant agreement No. 728055.