Miloš
Pajić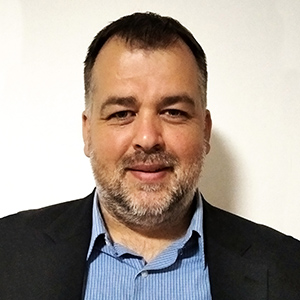 Position:Senior researcher
Dr Miloš Pajić is a senior researcher within the Center for Biosystems at the BioSense Institute, University of Novi Sad and an Associate Professor at the Institute of Agricultural Engineering, Faculty of Agriculture, University of Belgrade. He focused his research mostly on the field of agricultural engineering and is currently dealing with the application of various technologies of precision agriculture in practice. He has published more than 150 peer-reviewed scientific papers. He is also a co-author of 4 patents, 2 technical solutions and the author of a university practicum. During his professional career, Miloš has been engaged on the following positions: the director of the Institute of Agricultural Engineering at the Faculty of Agriculture in Zemun, the president of the organizing committees of national and international scientific conferences (DPT, AgroTech innovations, ISAE), a member of the scientific committees of international scientific conferences, a member of the editorial board of the scientific journal Agriculture Engineering, an advisor at the Directorate for Agrarian Payments of the Ministry of Agriculture for the field of agricultural machinery, a member of the expert council of the Association of Importers and Exporters of Agricultural Machinery, and a member of the Council for Smart Agriculture of the Belgrade Chamber of Commerce. He is a researcher on numerous national scientific projects, coordinator on the international project ITRACER, and involved in projects from the Horizon 2020 call (ANTARES, IPMWORKS).
Publications:
1. Drazic, M., Gligorevic, K., Pajic, M., Zlatanovic, I., Spalevic, V., Sestras, P., Skataric, G., Dudic, B. [2020]. The Influence of the Application Technique and Amount of Liquid Starter Fertilizer on Corn Yield. Agriculture, 10, 347. https://doi.org/10.3390/agriculture10080347
2. Pajić, M., Oparnica, S., Oljača, M., Gligorević, K., Dražić, M., Zlatanović, I., Bošković, B. [2019]. Mapiranje tretmana hemijske zaštite u proizvodnji ječma korišćenjem tehnika precizne poljoprivrede. Poljoprivredna tehnika, 44(2), 47-55. https://doi.org/10.5937/PoljTeh1902047P
3. Nikolic, G., Spalevic, V., Curovic, M., Khaledi Darvishan, A., Skataric, G., Pajic, M., Kavian, A., Tanaskovik, V. [2018]. Variability of Soil Erosion Intensity Due to Vegetation Cover Changes: Case Study of Orahovacka Rijeka, Montenegro. Notulae Botanicae Horti Agrobotanici Cluj-Napoca, 47(1), 237-248. https://doi.org/10.15835/nbha47111310
4. Oljača, M. V., Pajić, M., Gligorević, K., Dražić, M., Zlatanović, I., Dimitrijević, A., Miodragović, R., Mileusnić, Z., Radojević, R., Živković, M., Petrović, D., Radivojević, D., Urošević, M., Topisirović, G., Radičević, B., Ećim, O.,& Balać, N. [2018]. Dizajn, klasifikacija, perspektiva i moguća aplikacija dronova u poljoprivredu Srbije. Poljoprivredna tehnika, 43(4), 29-56. https://doi.org/10.5937/PoljTeh1804029O
5. Simonović, V., Marković, D., Mladenović, G., Pajić, M., Milovančević, U., Tasić, N. [2020]. Traktorska platforma za spektrometrijsko izviđanje useva. Novo tehničko rešenje primenjeno u Republici Srbiji. MPNTR R. Srbije.