Maja
Radišić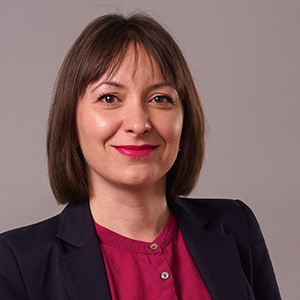 Position:Senior expert associate at the Centre for Innovation and Business Development
Maja Radisic (F), Project Manager at the Business Development Department within the BioSense Institute. She has over 10 years of experience in the IT, agrifood and the leisure sector, both in the private sector and research environment. During the past years, she has been involved in numerous large-scale international projects, both H2020 and FP7, with project portfolio of almost 90M EUR (involved in project implementation and/or proposal preparation).
Her main duties are related to project management; project implementation and administration; proposal writing; setting, conducting and monitoring of the open calls; monitoring of the sub-projects & beneficiaries from the open calls; organization of promotional activities; contribution in the preparation of reports; organization of training sessions, etc.
Some of the most significant projects of her are H2020 ANTARES (both phases), H2020 agROBOfood, H2020 PARSEC, H2020 DIATOMIC, H2020 KATANA and FP7 FRACTALS.